Warm Up to Winter Windows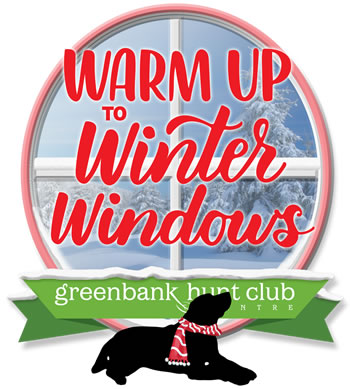 Contest Rules & Regulations | Participating Merchants
2018 Promotion
Window painting at participating merchants began November 12th, 2018. You can now vote in-store or online:
Click here to vote online!
Saturday, December 1st
Mark your calendars! This will be a special day at the Centre, with elves wandering the Centre, a hot chocolate table run by the 193rd Nepean Spark Unit, a free family craft drop-in (run by our window painters!) from 12 to 4pm, mini floral workshops offered at Greenbank Flowers and specials offered only that day by Fitz's Classic Grill, Elegance Hair Design and I.D.A. Compounding Pharmacy! (As a special teaser, Comfort Shoes Plus is also offering a one-day sale on Fri, Nov 30th!)
Family Craft Drop-In, 12-4pm, Free (donations welcomed for the Trend Arlington Community Association) - located in the old Rainbow Foods location (next to Elegance Hair Design). Sculpt a small ornament out of plasticine, and cover it over with plaster gauze bandages then paint with beautiful colours! When it's dry, hang or put on a mantle or coffee table! A great craft for children of all ages! (Workshop run by JB Arts, the wonderful folks who paint the Centre's windows.) Contact/information forms on hand in case you'd like to leave your child(ren) while you shop.
Greenbank Flowers & Gifts, Mini Workshops, 11am and 1pm (this is NOT a drop-in for children like the Family Craft event), $15/person
2017 Winners
Congratulations to Julie M, winner of a $500 shopping spree at the Centre! We're also delighted to announce that Uptown Pet Grooming captured the most votes in our contest, and owners Laurie and Ellen have selected the Ottawa Humane Society to receive a $500 donation from the Centre's Merchant Association. Thanks to all who took part!
The Centre runs this promotion every year, so please come back and take part in the 2019 edition!